My Top Three Favorite Books to Read!
Most of us have a reading addiction and are very passionate about the books that touch us. After you've read over 200 books a year for many years, and you find there are still books that stand out above all the rest, you can't help but recognize how astounding they were. Right? Well, in the past few years, I've read a lot of books and there are several that stand out, but one stand-alone novel and two sets of series certainly stayed at the top of my list. I would give these books ten stars if I could, because they have touched me deep inside my soul and stuck with me. This first book led me to an amazing author, one I admire greatly, and subsequently read every single one of her books. Adriana Trigiani's words inspired me to tell stories, to pick up a pen and write. She is not only an amazing author but she connects with her readers. This book, this story, is amazing. It's a historical romance, set around the turn of the 20th century when immigrants were coming to America. It is a heartbreaking love story that will stick with you always. This particular story is one I don't want to reveal too much about. I wish I could spoil the whole thing, but I'd love for you to experience it by going in blind. It's a whirlwind of a journey. I can't tell you how much I love this book enough. The details in all of Trigiani's books are rich but this one is a perfect mix of details and story telling. [caption id="" align="alignnone" width="98"]
The Shoemaker's Wife by Adriana Trigiani My rating: 5 of 5 stars[/caption] The next two books are actually series, but I'll post only the first book. The Outlander Series is an amazing mix of time travel, romance, love, history, angst, Highlanders, kilts, and the best romance between two characters I have ever read. These stories fit into so many different genres and are filled to the rim with so much detail that they keep you hooked. But, I'll tell you, these books encouraged me to look into my Scottish side and history. My aunt gave me our family tree all the way back to Alexander Forbes, Highlander, fought in Caludon war. Read them, you'll understand what I'm talking about. The history in these books is accurate, and there's no way you can hate history while reading these books. They will make you love learning about the past. You'll be a big fan before long. [caption id="" align="alignnone" width="98"]
Outlander by Diana Gabaldon My rating: 5 of 5 stars[/caption] This last series is sexy, hot, filled with big macho vampires, and tons of bad guys. The Brotherhood quickly becomes a part of you and all the side characters are richly done. J.R. Ward does funny, serious, and romance so well. And although it's a series, every book is written for a different brother, while the back story continues and progresses with each installment. I have my favorite brothers, but I'd take any one of them. :D Really. [caption id="" align="alignnone" width="98"]
Dark Lover by J.R. Ward My rating: 5 of 5 stars[/caption] There are a few others that I think about often. I have to say Adriana Trigiani's
Valentine Series
was pretty incredible and broke my heart, but definitely stuck with me. If you're interested in big, loud, crazy Italian and Italian-American families, her stories will entertain you with tears of joy and heartache. But this series killed me. It's angst to the max. You know the writing is good when you wake up in the middle of the night worried about the main character and her future. Seriously, that was me for a whole week. And Elizabeth Gilbert's
The Signature of All Things
is another that I found to be an amazing story. It's a girl's, Alma's, journey from birth to old age, and even though it wasn't a romance, I found myself truly interested in every word. I wanted to know about her life, it mattered. Also, I'd suggest anything by
Colleen Hoover
. She's another author that is amazing, connects with her readers, and gives back. She is so generous, humble, and an all around wonderful person. Well, I hope I've spiked your interested with my favorite books and I've turned you on to some incredible authors. Find me and let me know if you read them and like them. I love knowing someone loved a certain book as much as I did. What are a few books you absolutely love and think about long after you've read them?
[caption id="" align="alignleft" width="173"]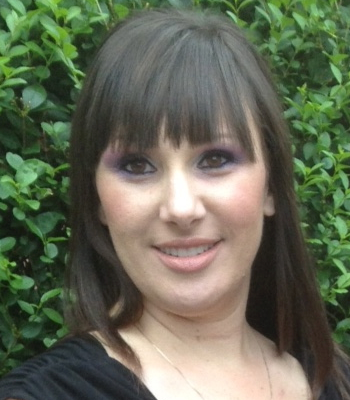 Jennifer Garcia's lifelong love for reading and writing was put aside for many years while she made her way in the world and nurtured her young family. Originally from Boston, she currently resides in Los Angeles with her husband, two sons, and two dogs. Even though she is older, and life never seems to settle, she's finding her way while attending college full-time in pursuit of a B.A. in English Literature. She also runs a business, and is still caring for her family. Believing she can do it all, with the help of her family, she worked on her first novel during the late hours of the night while balancing the rest of her life during the day. Her hard work paid off, as her first novel, My Mr. Manny, was released August 2013 and her first novella, In My Mother's Footsteps, was released July 2013.[/caption]